The Ultimate Bromance: Craft Beer and Indie Comics
How's it hanging, my handheld hero hooligans? Today, I want to shoot the shiz about a secret bromance between locally brewed liquid courage and indie-pendent ink architects.
It's been a well-hidden rain-bro connection since the days of the great depression, but still, you might be surprised by the twin territory hidden inside the idealism of craft beer and craft comics. Chances are, if you have the passion for one, you'll find a love for the other. As long as you weren't hung over during statistics class, you might remember that correlation doesn't equal causation; try our ComixCentral comparison on for size, and see if it fits. Let's take a swig of appreciation for art and alcohol as we dare to get drunk on similar ways both these passion projects have dared to be different.
Here are 5 "pairings" of craft beer and indie comic creativity: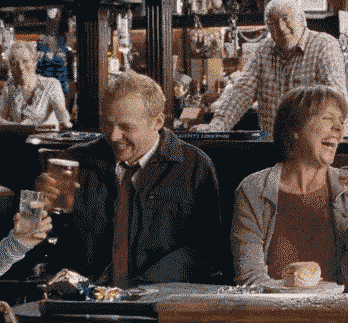 1. The Boiling Process
Like any creation, both indie comics and home brew have a basic formula. However, like the code in Pirates of the Caribbean: Curse of the Black Pearl, the "formulae" that apply to both are "more what you call guidelines than actual rules."
Each craft begins with certain basics. If you're going to brew your own beer, you start by heating up water in a pot. You then put your choice of grains in a grain bag, tie it off, and let it steep. The idea behind an indie comic isn't too far off. The thoughts burning in your head usually stew around a theme or a character. Metaphorically speaking (you know how I love those), you might consider this the basic boiling process of indie comics. The grains in a brew represent the character in a story. As these preconceived conjurings sink deeper and deeper into your mind, it's natural for the ideas to expand beyond basic tropes and become unique. Ideas are really the catalysts in chemical reactions themselves, so you can't allow yourself the luxury of genuine creativity unless the expansion happens first.
It's a step-by-step magic trick, and both passions require patience. Eventually, you'll get the combustion you need to launch the idea into a full fledged reality all your own.
2. Home Away from Home
This is really the love-meets-marriage moment for our creative couple here. Any master craftsman knows we live in an impersonal, desperate-for-banter-outside-of-"how was work" conversation. Once you get beyond the basic formula of homebrew and indie comics, you wander into the realm of personal taste. The variety of locally brewed brilliance is half the reason it's become more of "a thing" among millennials in particular.
Indie comics possess the same flavors of what I like to call "odd familiarity." It's hint of something different sugared beneath a layer of comfort. Allow me to "Pavlov" the situation a bit further, and you'll see what I mean.
The best-of-the-best uncommercialized lager whets any well-traveled man's palate with a sense of home while at the same time taking his taste buds somewhere he's never been. That's a much different "feeling" than drinking, say, Milwaukee's Best, called "The Beast" in my dorm-room days. It was five bucks for a 24-pack of sewer-rain sadness. It was also the first time I learned that just because something makes money, doesn't mean it's good.
Similarly, indie comics are basically invitations that allow you to be a stranger in a strange land with ease.
The basic formula is designed to intoxicate you, but the really good ones will make you wonder how you got drunk in the first place. What was it about THIS particular story that did it. Commercial drinks and commercial stories are safety blankets that trick you into talk of things seen and done before. Indie comics and local brews, on the other hand, are interesting enough on their own. You don't need to con your mind into the conversation when you've got something interesting to talk about right off the bat.
3. Quality and Quantity
A lot of commercial businesses are built on quality OR quantity. Think about it for a moment. McDonald's is a quantity company. They make cheap stuff that's "good enough" to eventually kill people. Hopdoddy's Burger Bar, on the other hand, uses a breed of Japanese Wagyu cattle known as Akaushi. They were brought over and bred in Texas while being protected by rangers and watched over meticulously for years. They were fed all-natural, high-quality food and treated without any chemicals or hormones. Now Hopdoddy's is one of the top burger joints in the country and the world. Clearly, these guys are a Quality company. It's not about high-volume manufacturing; it's about the wow factor.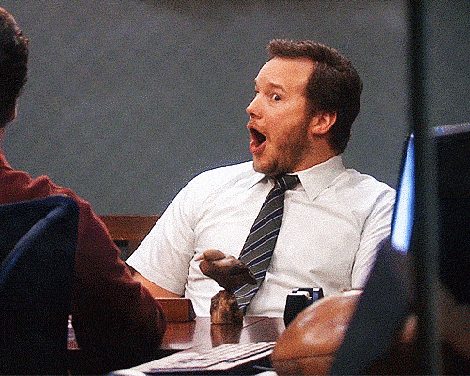 Here's the thing, independent passions worthy of growth have no choice but to "ferment" over time. In turn, they develop an underground culture of fanatics who pride themselves on individual precision and a language of camaraderie that can get lost in the noise of commercialized endeavors. It's sort of like smartphone zombies versus people that still have the courage to meet face-to-face. There's a time and place for either, but the independent language is something that existed before technology.
A lot of corporate entities struggle with evolution. Marvel and DC are often trapped in superhero land when we now know that comics can thrive in any manner of themes and viewpoints. Budweiser seems stuck in the original idea of "the American Dream." They exist more as a brand and less of a beer. Wicked Weed Brewing out of Asheville, NC, focuses on pushing boundaries with ingredients and recipes. Evolution is even a part of their website branding. For the record, I wrote the evolving part before I checked the Wicked Weed Brewing Company website. The beers themselves have names as alluring as their spectrum of taste. In comparison, commercialized beer just seems lazy.
Craft beer and indie comics both thrive on evolution. The bottom line isn't really quantity, and quality really depends on the individual. Collectively speaking, the goal for both practices is creativity. As a result, you get the best of both worlds, truly something savory to swallow over and over again.
4. Small Soldier Syndrome
How can you have something that's both wildly out of control and extraordinarily specific? That's a good question, but somehow craft beer and indie comics both pull it off. They are small soldiers in a war against the temper tantrums of the typical. Carefully created homebrew and hidden-gem comics hang out on the same dirty front lines taking heat for the same obsession. The minds and the tastebuds of the creators are bored beyond a simple trip to Beers 'R' Us or Marvel Unlimited. Honestly, thank goodness for boredom. It's the light that burns on the end of our match made in heaven, and it's the only thing that really creates artistic change without the onset of instant inspiration.
Good relationships have common gravity, and our two warrior hobbies are drawn to each other because they both have to be interesting in order to survive. Indie comics can't rely on brand alone because brands take a long time to build. Craft beer began popping up because somebody was like, "This stuff tastes like piss," and someone else was like, "Yeah, I don't like the taste either, even if it is sterile."
Frustration can be tremendously effective gunpowder against the mundane canons of mediocrity.
Plus, both indie comics and indie alcohol are basically awkwardly marching to the same freedom song. Both visionaries are sick of the if it ain't broke, don't fix it mentality. I'm all for positivity, but it turns out that when the struggle is real, people are much more likely to come together. That's why all good stories have problems. Drink up, friends; we're closer than you think.
5. An Audience on the Edge
Indie comics and local brew attract the same kinds of people. Commercial audiences expect safety; our audience expects the unexpected. Commercial audiences trust a brand; our audience trusts the moment. Allow me to elaborate.
If you order a Corona with lime, there's an expectation that you will be transported (however briefly) away from your problems and thrust onto a beach either alone or with someone who's not your other half in real life. It's comfortable, but also depressing. It's also an expectation that your brain creates before you've even had your first sip. Therefore, when the reality doesn't come true, you wind up disappointed.
Local brew doesn't have the same side effect. Your mind has to create a reality around the flavor after the first cool sip hits your lips. You have to search for the various delicacies within the drink in order to discover "where you are." That's something that takes time. It forces you to be present and actually enjoy every drop.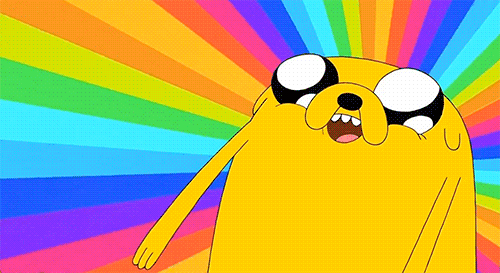 In the same way, indie-comic enjoyment comes from the turn of the page. You can't rely on heroes you're too familiar with, so you have to lean on something you don't see coming. It's a little scary, but always worth the thrill. Even if you weren't wowed, at least your eyes had to linger on the page before you made the decision. Today's common heroes don't require an in-depth look, so it's easier to miss the beautiful devil in the details. For example, if you pick up a Batman comic, you expect the arc to be dark. If you pick up a Deadpool comic, you expect sarcasm. Pick up an indie comic like Errants and you expect… uh…. Post….apocalyptic….. Steampunk…. Wrench…fighting…with ghost-like stuff??? You don't have to like what I just described, but you should at least have the guts to admit it's interesting. All of that was strictly based on the cover. Imagine what will happen when you look inside!
Good or bad– interesting always wins.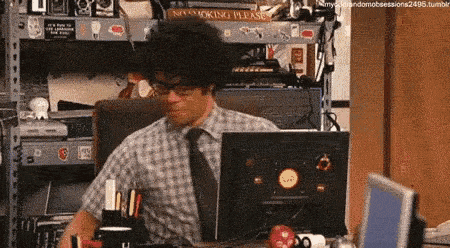 All things said and done, we've really just seen the tip of the iceberg. There's a need for familiarity that will sustain commercial art and creativity, but these familiar things will only make us ask questions to which we already know the answers. If you already know where you're going, then are you really taking a trip worth your time? Possibly, but it's your call. I don't always like knowing how things are going to end, right-side-up or upside-down. I'm not sure I always like knowing where I'm headed, even if the end result is so foreign it forces me to change. Sometimes it's good to trust that a certain feeling is going to come up and visit like an old friend, and other times it's good to see what feelings rise up from an unknown experience.
You don't have to be a thrill-seeker to appreciate new things. You just have to be willing to exist beyond where you are. That's really what it means to live in the first place. Whether indie comics or indie brew is anyone's cup of firewater tea, everyone should have the backbone to admit that they are both aliens brave enough to come to earth for the sake of elevating our species beyond what is known and understood.
Cheers to you, indie-pendent pourers of passion. We salute you. Buy indie comics. Buy indie brew. Read like the wind, and please drink responsibly.